Hey guys, I know my posting schedule has been really off lately, but I'm trying to figure out how to implement a few new ideas I've got coming up so bear with me. March went by decently fast, and as someone who's craving Summer I am not mad! My favorites of March were: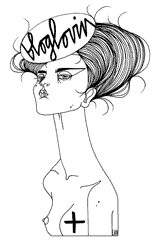 Bloglovin, has been my go to catch up with my favorite blogs, it makes searching through posts so much easier. Remember Google Friend Connect is getting the boot in the Summer so feel free to click the icon below to follow my blog if you like
I'm obsessed with Tumblr, it's ridiculous. I find myself getting a lot of inspiration as far as style, and trends and I simply love it! Besides the style and fashion I've been exposed to from Tumblr, I've been indulging in a lot of sociology based blogs. Things on black politics, patriarchal systems, and rape culture has littered my Tumblr dashboard and has given me more information than university has! If you want to see my blog and know just what exactly I'm talking about click the tumblr link above or click here
deejaygetsinspired.tumblr.com
My 3rd favorite is Being Human, as a matter of fact this show has been my favorite since the very first episode premiered. Being Human is a show that started in the U.K., and they created a U.S.version which I'm currently addicted to.The show begins with a ghost Sally, and the two roommates who move into her home, Aidan a vampire and Josh a werewolf. I'm not going to give much a way on the show because it's something you have to experience for yourself if you have Netflix it's definitely a must see, and try to catch it on Hulu too!
I know Azealia Banks has been under fire about her Twitter activities but this song, has been played like crazy on my iPod! I was taking a quick walk around the block, was in need of some fresh(realistically it's probably slightly polluted) air and found myself strutting down the sidewalk. Van Vogue has a 90s feel and the beat just does something to me!
Press on nails, and I are like best friends at the moment. I learned how to D.I.Y. some stiletto nails from Notorious Kia on YouTube and the following link,
http://www.youtube.com/watch?v=3YrM17CS3ec
. I adore those sharpened nails, they look so edgy and with the right color they pop perfectly!
What Neezy Wears
, let me tell you there is inspiration to the left and inspiration to the right! Neezy is a personal style blogger, working with various brands like Black Milk, so I love seeing how she styles the typically daring legging company, apparel. Neezy loves, self photo shoots, crazy prints, and spikes! Something about Neezy style makes me want to get dressed for a crazy disco party, that I'd have to keep secret from my kids someday, and this is said with great admiration to her wild wardrobe, check it out for yourself,
http://whatnezzywears.blogspot.com/
.
Another blog I've recently discovered and have fallen in love with is BlueVioletHearts! The blogger of BlueVioletHearts, Em is a student like myself and posts everything from recent purchases to her latest trend obsessions with loads of detail.I find myself having a lot in common with her trend picks, and outfit choices besides that I love her lipstick looks and inspires me to try brighter shades, check out her blog here
http://blueviolethearts.blogspot.se
/.
These were my faves of March, leave a comment below of some of your favorite things of March, I loo forward to seeing what you have to say!